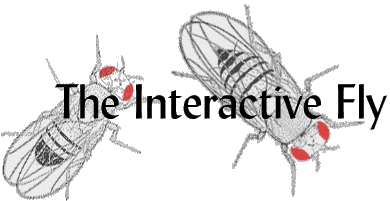 Drosophila genes listed by biochemical function

Miscellaneous proteins and RNAs <!file#: 34900>
---
microtubule binding protein - required for the integrity of microtubule organizing centers - may organize microtubules during cytokinesis
novel protein involved in tracheal branching
Adherens junction protein - an upstream regulator of Hippo signaling that functions as a sensor of epithelial integrity - a negative regulator
of Warts within the Hippo pathway - Jub localization to adherens junctions and its association with alpha-catenin
are promoted by cytoskeletal tension - recruits Warts to junctions in a tension-dependent manner
Involved in Protein kinase A localization - PKA in turn regulates the function of specialized actin structures during oogenesis
actin filament crosslinking protein that regulates cell adhesion and motility
an essential physical linker, acting at the adherins junction, between the cadherin-β-catenin complex and the actin cytoskeleton
adaptor protein - intracellular protein trafficking - regulates mitotic spindle orientation - forms a complex with Shrub - required
for completion of cytokinetic abscission during asymmetric germline stem cell division - associates with the ESCRT machinery
assisting with cargo recruitment and intraluminal vesicle formation in multivesicular bodies
conserved component of the contractile ring that is essential for cytokinesis - physically interacts
with three conserved cleavage furrow proteins, F-actin, myosin II and septins - required for cellularization
a membrane-cytoskeleton linker - a target of G-protein signaling required for neuromuscular
junction formation - regulation of presynaptic microtubules and transsynaptic cell adhesion
JNK scaffolding scaffolding protein that is part of motor-cargo linkage complexes for both kinesin-1 and dynein - acts downstream of the JNK pathway
to affect axonal transport - binds APP family proteins
PDZ domain protein
coiled-coil protein - component of pancentriole and basal body - involved in stabilization/maintenance of pericentriolar material at the centrosome
conserved phospho-acceptor site for acidophilic serine/threonine kinases domain protein -
cysteine- serine-rich nuclear protein - tumor suppressor that regulates proliferation of imaginal cells
BACK (BTB and C-terminal Kelch) domain protein - a mediator of axon death - axed mutants suppress axon death - acts in glia
downstream of sarm - pro-degenerative pathways activated by Sarm signaling or Nmnat elimination ultimately
converge on Axed - possibly involved in recruitment of substrates to Cullin Ring Ubiquitin Ligase complexes
novel protein involved in oogenesis and spermatogenesis - functions as a translational repressor by interfering with translation initiation
PDZ domain protein involved in cell polarity and asymmetric cell division
potentially an untranslated RNA - mutants exhibit defects in the peripheral nervous system
alpha helical coiled coiled protein that interacts with the cytoskeleton
codes for a novel protein that interacts with f-actin - functions downstream of misshapen to reorganize the actin cytoskeleton
aquaporin - MIP family signature
tensin homolog - at focal adhesion sites participates in a protein complex that establishes transmembrane linkage
between the extracellular matrix and cytoskeletal actin filaments
a cytoplasmic protein essential for somatic myoblast fusion - functions in stretching and outgrowth of circular visceral muscles
basement membrane component required for basal lamina maturation and condensation of the ventral nerve cord
cytoskeletal protein critical for intact presynaptic active zone structure and normal-evoked neurotransmitter release at chemical synapses -
establishes proximity between Ca2+ channels and vesicles to allow efficient transmitter release and patterned synaptic plasticity
binds Ca2+ - a chaperone that functions in the transition of proteins from the ER to the outer cellular membrane -
glycoprotein folding and quality control in the ER - molecular chaperone for Rh1 biosynthesis -
regulates cytosolic Ca2+ levels following activation of the light-sensitive TRP channels
glgf/dhr motif scaffolding protein
Armadillo-like helical HEAT domain protein - non-SMC subunit of the condensin complex -
responsible for ensuring that replicated chromosomes are condensed prior to metaphase
regulates nonbundle actin filament assembly during bristle development - acts upstream of the Hippo pathway and functions as a tumor suppressor,
antagonized by Enabled, maintains epithelial integrity and prevents JNK-mediated apoptosis, functions in oocyte determination
Formin domain protein that interacts with Spire to facilitate actin filament capping and nucleation
a neuronal adaptor protein required for axon growth and guidance -
interacts physically and genetically with Lar receptor protein tyrosine phosphatase
F-BAR proteins involved in regulation of membrane curvature and dynamics - regulation of dynamin-dependent endocytosis of E-cadherin
during oogenesis - Cip4 acts downstream of Cdc42 to activate the WASP-WAVE-Arp2/3 pathway in the notum and the wing epithelium -
Nostrin makes contact with microtubules through the kinesin Khc-73 for trafficking of recycling endosomes
a constituent of the daughter centriole - a key determinant of the orientation of cell division
BTB/POZ domain and microtubule binding protein that alternatively serves as a chromatin insulator and as a component of centrioles -
involved in axial expansion, the spreading out along the anterior-to-posterior axis during syncytial development
cytoskeletal protein - important for assembly of mitotic spindles and spindle poles - Aurora-A regulates centrosome assembly by
controlling the CNN's ability to target and/or anchor γ-tubulin to the centrosome and organizing microtubule-nucleating sites
scaffolding protein - assembly of microtubule based structures, centriole and flagella biogenesis
conserved proteins acting downstream of PKB and upstream of TSC to regulate growth - they are induced under hypoxic conditions,
thus establishing a potential cross-talk between growth and oxygen sensing
a dimeric F-actin crosslinking protein - organizes the F-actin cytoskeleton in ovarian germline ring canals - functions in migrating somatic cells,
neuronal growth cones and larval neuromuscular junction - mechanosensor - a target of JNK signaling that links cytoskeleton dynamics to tumor progression
chromodomain protein that contributes to the maintenance of polytene chromosome morphology -
a component of spindle matrix that contributes to microtubule spindle dynamics and proper chromosome segregation during mitosis
microtubule-associated protein that plays an essential role facilitating the kinetochore-microtubule interaction -
maternially it facilitates multiple interactions of the fusome with mitotic spindles and ring canals -
zygotically it mediates the action of Slit and its receptors acting as a partner of the Abelson tyrosine kinase
ATR-Chk1 checkpoint pathway - required for the cell cycle checkpoint induced at midblastula transition - required for initiation and efficient progression of the replication forks during DNA replication
A basic component of the vesicle coat that is involved in many cellular processes including intracellular transport
of proteins and lipids, endocytosis of signaling proteins and released neurotransmitters. and exocytosis of secreted proteins -
Clathrin molecules assemble themselves into closed cages that capture the molecules to be transported,
then quickly disassemble once the contents are delivered
novel protein - eyes absent family - cell survival factor
novel protein required for normal mitochondrial function - negative regulator of the PINK1-Park pathway - associates with mitochondrial
outer membrane proteins, including Translocase of outer membrane 20 - works to promote damaged mitochondrial clearance
a secreted Ly domain adhesion protein required for septate junction formation and blood-brain barrier integrity - expressed in subperineurial glial
cells - attached to the surface membrane via a glycosylphosphatidylinositol anchor - mediates cell adhesive properties - expressed in trachea
developmentally regulated N-ethylmaleimide-sensitive fusion (NSF) gene - required in disassembly
or rearrangement of the SNARE complex at the plasma membrane after vesicle fusion
a conserved centriolar protein - controls centriole length & suppresses centriole overduplication
bidirectional molecular motor that acts in concert with Wg targets to orchestrate the proper shaping of denticles
in the embryonic epidermis - necessary for auditory organ development
Cullen acting in protein degradation - loss of function has pleiotropic effects during development,
including defects in external sensory organ development, pattern formation and cell growth and survival - targets Cubitus interruptus
a G2-M phase cyclin - dimerization partner of cdc2 kinase
a G2-M phase cyclin - dimerization partner of cdc2 kinase
a G1-S phase cyclin
a G1-S phase cyclin - dimerization partner of cdc2c kinase
electron transport - caspase activation during apoptosis
signaling pathway that influences growth, cell affinity and developmental gene expression
transcriptional co-repressor
membrane bound glypican related proteoglycan - required for Hedgehog signalling in the embryonic epidermis of Drosophila
LIN-41 subclade multiple domain protein of unknown function - let-7 micro RNA regulated
involved in the Hedgehog signaling pathway as a mediator of protein degradation by the lysosome -
required in a physiological, nondevelopmental aspect of long-term memory
component of the chromosomal passenger complex that regulates chromosome condensation, interaction between kinetochores and microtubules, spindle organization, cytokinesis, and apoptosis
Formin homology domain protein required for cytokinesis
a motor protein that mediates sensory neuron morphogenesisin - forms a complex with Rab11 and Rab11 interacting protein
that trafficks rhodopsin in the developing rhabdomere
Links septate junctions to cytoskeleton - Guanylate kinase signature and Src homology 3 domain
MAGUK family scaffold protein - required for the maintenance of apical polarity of follicle epithelium during oogenesis
conserved protein of unknown function - required for cell survival and cell cycle progression - implicated in modification of olfactory behavior
Formin homology domain protein regulated by RhoA - functions upstream or parallel to Src42A
and Tec29 to organize the actin cytoskeleton and to determine the cuticle pattern of the respiratory system
membrane bound glypican related proteoglycan
conserved protein required for DNA replication
major subunit of dynactin, a complex that functions with dynein in minus-end-directed microtubule transport
Trp-Asp (WD) repeats protein - regulates Egfr pathway & protein degradation
conserved protein of unknown function - mutants disrupt production of the steroid hormone ecdysone
causing developmental and reproductive defects
occludin homology domain protein - a Pol II elongation factor capable of stimulating the rate of transcription
VASP homolog and SH3 domain protein - cytoskeletal adaptor protein
novel protein - eyes absent family - cell survival factor
conserved Cys and His domains - ubiquitin-specific protease
iron storage proteins; ferroxidase and iron core nucleation
a presynaptic scaffolding protein of the neuromuscular junction - active zone cytomatrix - homeostatic modulation of
neurotransmission - organizes active zones to create synaptic vesicle release sites
multi-domain protein that acts during oogenesis to coordinate assembly of the vitelline membrane -
required for functional properties of the eggshell
a 14-3-3zeta isoform - a phosphoserine/threonine interacting protein
microtubule-associated protein
s-alpha subunit of heterotrimeric G protein
gamma-tubulin associated protein required for aspects of microtubule nucleation, dynamics and organization both in interphase and mitosis
a molecular scaffold that brings together decapping enzymes and activators that are involved in silencing of microRNA targets
scaffolding protein - regulates cell polarity - supports the activity of Yrt and Lgl by restricting the activity of aPKC - essential for sensory dendrite
formation - regulates the formation of actin structures that may temporarily stabilize the dendritic tip and is essential for its
connection to the dendritic sheath - a positive regulator of adherens junction function - stabilizes epithelial cell adhesion and promotes
morphogenesis by regulating the linkage of the cadherin-catenin complex to the actin cytoskeleton - involved in Akt pathway control of cell size
Scaffolding and signaling protein - participates in the reception of an attractive signal that emanates from muscle epidermal attachment sites to direct the motility of developing muscles
Cullen-3 homolog acting in protein degradation - loss of function has pleiotropic effects during development,
including defects in external sensory organ development, pattern formation and cell growth and survival - targets Cubitus interruptus
Scaffolding protein involved in synaptic budding - interacts with the GUK domain of Discs large -
required for the proper synaptic localization of Scribbled
novel basic protein
death domain protein - programmed cell death
Dynein assembly factor involved in assembly of motile cilia - component of intracellular pre-assembly and transport network -
necessary to deliver functional dynein machinery to the ciliary compartment - spermatogenesis
a family of proteins that functions as molecular chaperones - thermotolerance - required for border cell migration
a molecular chaperones that promotes the maturation of several important proteins - maintains and optimizes RNA polymerase II pausing
via stabilization of the negative elongation factor complex - promotes anaphase-promoting complex/cyclosome function during cell cycle exit -
acts to generate neuroblast cortical polarity - acts to prevent phenotypic variation
a molecular chaperones that promotes the maturation of several important proteins - maintains and optimizes RNA polymerase II pausing
via stabilization of the negative elongation factor complex - promotes anaphase-promoting complex/cyclosome function during cell cycle exit -
acts to generate neuroblast cortical polarity - acts to prevent phenotypic variation
endosomal sorting of ubiquitinated receptors - targeting of EGFR, PVR, Notch, Hedgehog and Dpp receptors for degradation
component of synaptic cleft of brain cholinergic synapses, regulates levels of Discs large and nAChR subunits
at postsynaptic terminals, required for trapping Hikaru genki at the synapse
scaffolding protein required for the function of neural networks controlling locomotor activity and behavioral plasticity
cytoskeletal scaffolding protein required for axonal transport
cytoplasmic protein that acts as the β subunit and redox sensor of Shaker voltage-dependent K+ channels -
functional in neural pathway in arousal and circadian rhythms - interacts with Ether go-go channels
directly inhibits Ubx activity in vivo - ectopic expression induces a classical homeotic mutant phenotype,
the transformation of halteres into wings
novel protein - SH3 binding domain, ankyrin repeats and cytoskeletal attachment domain
adaptor for the Cullin-3 ubiquitin ligase complex - mono-ubiquitination - together with Cul3 Inc is essential for normal sleep
regulation, compartmentalized at postsynaptic densities of the NMJ - gates retrograde
signaling - provides a molecular link between the control of sleep and homeostatic plasticity at the neuromuscular junction
involved in asymmetric cell division - regulates actin dynamics during sperm individualization
cytoskeletal cross-linker protein
cytoskeletal protein - structural and docking protein
cytoskeletal protein - actin cross-linker - during oogenesis,
phosphorylation of Kelch is critical for the proper morphogenesis of actin during ring canal growth
the non-motor accessory subunit of Kinesin II - required for the axoneme growth and maintenance of the cilia
in Drosophila type I sensory neurons - expressed in Johnston's organ and required for hearing
motor protein - crosslinking and sliding activities during mitosis facilitate accumulation within antiparallel interpolar MTs
at the equator, where the motor generates force to drive spindle poleward flux and pole-pole separation
cytoskeletal motor protein - Klp64D and Klp68D are kinesin-2α kinesin-2β motor subunits of the heterotrimeric kinesin-2 - Klp64D associates with Klp68D
and Kap3 - Klp64D and Klp68D play an essential role in sensory cilia assembly and axonal transport - microtubule organization in dendrites - hearing
controls bidirectional transport of lipid droplets, nuclear migration and transport of secretory vesicles
mitotic kinesin required to depolymerize microtubules at their pole-associated minus ends thereby moving chromatids by means of poleward flux
an intermediate filament protein - chromatin associated protein
ORC3 homolog and synaptic protein of unknown function
coiled-coil cytoskeletal component involved in cellularization
a scaffold protein that physically links Pygopus to ß-catenin - the recruitement of Pygopus permits ß-catenin to activate Wnt target genes
a 14-3-3zeta isoform - a phosphoserine/threonine interacting protein
tumor suppressor - required to restrict the activity of Notch to the D/V boundary of the wing imaginal disc - endosomal transport protein
novel conserved cytoskeletal element
novel segment polarity gene
scaffolding protein that acts downstream of Discs large, in conjunction with its binding partner Metro, to control neuromuscular
junction expansion and proper establishment of synaptic boutons
a major component of a series of multimeric ubiquitin ligases that control the degradation of a broad range of proteins
intracellular neutral lipid droplet storage protein - maintains energy homeostasis
Lipophorin - bears lipid-linked morphogens on its surface - required for long-range signaling activity of Wingless and Hedgehog
scaffolding protein that physically interacts with LAR and is essential for R7 axon targeting
multi-modular proteins that stimulate clathrin-coated vesicle formation - functions in trans-Golgi network/endosome vesicle trafficking
transports specific cargo critical to one or more signaling pathways - required for egg chamber morphogenesis during oogenesis
component of Dynein complex, Beta-transducin family Trp-Asp repeats protein
microtubule-associated protein that mediates spatially controlled dephosphorylation of dTACC, which is critical for mitotic spindle stabilization
part of an activation complex, including the Notch intracellular domain, RBP-Jκ [Su(H) in Drosophila]
and a histone acetyltransferase, that activates Notch target genes
conserved protein - essential in meiosis for maintaining cohesion at centromeres
until sister chromatids separate at the metaphase II/anaphase II transition
evolutionarily conserved modulator of the insulin/PI3K signaling pathway - mutants mimic the effects of nutrient deprivation
producing adults with 40% less fat than normal
a MAGUK serving as a major binding partner of perisynaptic Dlg at larval neuromuscular junctions - stabilizes Dlg
in a complex with adaptor protein Lin-7 - controls NMJ expansion and proper establishment of synaptic boutons
a cell death suppressor - regulates fat metabolism
scaffolding protein that along with Miro forms an essential protein complex that links kinesin heavy chain to mitochondria
for light chain-independent, anterograde transport of mitochondria - controls the early acquisition of
mitochondria by Drosophila oocytes - contributes to spermatid tail elongation
microtubule plus end binding protein - stimulates microtubule growth, microtubule destabilising activity, mitotic spindle
microRNA, post-transcriptional gene regulation - promotes neuroepithelial cell-to-neuroblast transition in the optic lobe
by targeting downstream Notch effectors - contributes to the control of wing growth - facilitates Notch-induced
tumourigenesis - regulates Tramtrack69 in a developmental switch in follicle cells

acts through U-shaped to activate PI3K, thereby promoting fat cell growth cell-autonomously and enhancing growth non-cell-autonomously -
antagonizes Wg signaling in part by directly targeting wntless, a gene required for Wg secretion
a microRNA that regulates maternal-to-zygotic transition, muscle-tendon attachments, production of sensory bristles and wing development

post-transcriptional regulation, gene silencing by miRNA, negative regulation of synaptic transmission, dendrite morphogenesis, neuroblast proliferation

microRNA that carries out post-transcriptional gene regulation, modulates rCGG repeat-mediated neurodegeneration and the pathogenesis of FXTAS neurodegenerative disorder by post-transcriptionally regulating the expression of specific mRNAs involved in the disease

a highly conserved microRNA that is expressed in the female germline and has assumed control over multiple steps
in oogenesis and early embryogenesis
co-factor of the Tubulin Chaperone Protein-1 (TCP-1) complex - plays an essential role in the Tubulin-folding processes required for proper assembly of spindle microtubules - depletion of Misato
in the visceral muscle is a model of the pathogenic mechanism for visceral myopathy - mutations in misato inhibit kinetochore-driven microtubule growth
novel protein - required for subcellular localization of prospero
conserved novel protein that regulates nuclear architecture and meiotic progression
in early ovarian cysts - interacting partner of the conserved nucleoporin Seh1
a novel protein enriched at telomeres that is required to prevent telomeric fusion -
forms a protein complex that is functionally analogous to shelterin
a conserved Golgi/endosomal protein - essential factor in anchoring pole plasm components at the oocyte posterior cortex - couples Oskar-induced
endocytosis with actin remodeling for cortical anchorage of the germ plasm - physically interacts with Capuccino and Spire -
promotes the accumulation of the small GTPase Rho1 at the oocyte posterior.
APC2 subunit of the anaphase promoting complex - regulates protein degradation and cell cycle
cytoskeletal LIM-domain protein, Cys-rich protein
cytoskeletal protein - transports mRNAs from the nucleus to postsynaptic sites during synaptic maturation -
controls glutamate receptor density at the neuromuscular junction - promotesn myonuclear spacing
cytoskeletal protein - transports mRNAs from the nucleus to postsynaptic sites during synaptic maturation -
controls glutamate receptor density at the neuromuscular junction - promotesn myonuclear spacing
F-BAR proteins involved in regulation of membrane curvature and dynamics - regulation of dynamin-dependent endocytosis of E-cadherin
during oogenesis - Cip4 acts downstream of Cdc42 to activate the WASP-WAVE-Arp2/3 pathway in the notum and the wing epithelium -
Nostrin makes contact with microtubules through the kinesin Khc-73 for trafficking of recycling endosomes
involved in involved in spindle orientation during asymmetric cell division - asymmetrically localized
Partner of inscuteable-Gαi complexes regulate spindle orientation by directly binding to Mud which in turn binds microtubules
scaffolding protein involved in Hippo signaling pathway - cofactor of Yorkie - regulation of macroautophagy/autophagy-lysosomal-mediated
degradation - genetically interacts with Parkin to modulate mitochondrial morphology - negatively regulates the recruitment of Parkin to
mitochondria - negatively regulates the recruitment of Parkin to mitochondria - promotes autophagic flux by enhancing lysosomal function
a docking protein: DOCK180 homolog
cytoskeletal motor protein required during dorsal closure for the correct alignment of cells on opposing sides
of the fusing epithelial sheets and for adhesion of the cells during the final zippering/fusion phase
cytoskeletal motor protein required in the hindgut epithelium and testes for normal embryonic handedness (left-right asymmetry)
motor protein present within the microvillus of the gut apical brush border where it forms lateral tethers
between the microvillus membrane and underlying actin filament core - maintains structural integrity of the brush border domain enterocyte -
provides resistance against oral infection by bacterial pathogens
motor domain protein involved in adaptation during visual signal transduction - regulates of translocation
of Arrestin2 - required for stability of INAD and PKC
developmentally regulated N-ethylmaleimide-sensitive fusion (NSF) gene - mutants are defective in the synaptic
growth and maturation that occurs during larval development
probable transcriptional co-repressor- described as an AKAP binding protein, zinc finger protein expressed in the CNS and involved in axon guidance
Lipocalin family member, a homologue of vertebrate Apolipoprotein D and Retinol Binding Protein 4, required for JNK-mediated stress and starvation tolerance,
negatively regulates Insulin signaling, disrupting glucose homeostasis, repressing growth, and extending lifespan
basement membrane component - required for proper assembly and maintenance of certain basement membranes
of the adipose tissue and flight muscles - binds to and couples Collagen IV and Laminin networks
lysosomal cholesterol-binding protein that functions redundantly with npc2b in regulating sterol homeostasis and ecdysteroid biosynthesis
kinesin - cytoskeletal motor protein that functions during meiosis and mitosis - produces chromosome congression forces by microtubule plus end-directed
motility and tip-tracking on polymerizing microtubule plus ends via association with EB1 plus end-directed motor - necessary for
chromosome segregation during meiosis and for proper chromosome alignment along the meiotic spindle
cytoskeletal motor protein - minus end directed kinesin - involved in spindle dynamics during meiosis and mitosis
ubiquitin-specific protease expressed in glia - involved in development of laminal glia
a v-SNARE - a vesicular protein that plays a key role during synaptic vesicle exocytosis - involved in a neuron-specific
sort-and-degrade mechanism that protects neurons from degeneration
directly inhibits Ubx activity in vivo - ectopic expression induces a classical homeotic mutant phenotype,
the transformation of halteres into wings
component of a nucleoporin subcomplex - a binding parter of Missing oocyte; regulates nuclear architecture and meiotic progression in early ovarian cysts
nuclear pore complex - scaffold nucleoporin considered important for the overall integrity of the nuclear pore complex - functions in supporting Smad nuclear import -
a core component of the inner ring sub-complex - associates primarily with Polycomb-silenced regions - Nup93 recruits Nup62 to suppress chromatin tethering by Nup155
novel myristoylprotein with a cluster of basic amino acids present in the basal junction and required for its formation at the onset of cellularization
mediates fusion of the inner mitochondrial membrane - suppression of Opa1 induces cardiac dysfunction associated with mitochondrial depolarization and ROS production
microtubule-associated protein that plays an essential role facilitating the kinetochore-microtubule interaction -
maternially it facilitates multiple interactions of the fusome with mitotic spindles and ring canals -
zygotically it mediates the action of Slit and its receptors acting as a partner of the Abelson tyrosine kinase
A subunit of the Origin recognition complex, involved in initiation of DNA replication
novel protein required in oogenesis
multi-domain protein that acts during oogenesis to coordinate assembly of the vitelline membrane -
required for functional properties of the eggshell
PDZ domain protein required for asymmetric cell division of neuroblasts and for the maintenance of oocyte cell fate
involved in asymmetric cell divisions and establishment of cell polarity
adaptor protein that physically associates with and regulates Numb - Polo can inhibit progenitor self-renewal by directly phosphorylating Partner of numb
a component of the tripartite IPP complex that maintains the integrin-actin link at embryonic muscle attachment sites -
affects the organization of actin cytoskeleton in both wing and eye epithelia
microtubule minus-end-binding protein - organization of apical microtubule network to ensure size/shape homogeneity - links epithelial
polarity to folding via a microtubule-based mechanical mechanism - interacts with and recruited by Shot stop
which interacts with the cell cortex through its actin-binding domain - antagonist of microtubule depolymerizing kinesin Klp10A
PDZ-domain junctional protein involved in assembling a protein complex that functions in planar cell polarity
cytoskeletal adaptor that couples integrins to the actin cytoskeleton in focal adhesions - positively regulates Rac
and negatively regulating Rho - regulates actin dynamics and cell adhesion during muscle fusion -
targeted by JNK in the regulation of border-cell cluster integrity during oogenesis
GTPase superfamily protein involved in cytokinesis and septum formation
a component of the Notch signaling pathway - a transmembrane protein required for ER function - potentially required in Notch
signal-receiving cells for processing of Notch protein
PACT domain protein - associated with both the centrioles and pericentriolar material -
essential for the formation of functional cilia and flagella
nuclear protein that acts through the c-Jun-NH2 terminal kinase pathway to alter sensitivity to cell death
novel protein required for sister chromatid separation in mitosis - shares functional similarities to
securin a protein that acts to premature activation of separins
a novel protein involved in stem cell renewal
WD repeat protein - crosslinks actin and microtubules - proper levels of Pod-1 must be maintained in the growth cone for correct axon guidance
scaffolding protein, PDZ domain protein, MAGUK
a subunit of abmolecular chaperone complex - regulates tubulin function in mitosis -
regulates neuroblast polarity in larval brains
conserved transmembrane mitochondrial protein that regulates mitochondrial activity, important for growth and integrity of dendritic branches
LIM domain protein
an alpha-helical coiled-coiled protein - mutants exhibit altered male courtship behavior
an Ly-6/Neurotoxin family member - a novel potassium channel subunit that regulates levels, localization, and activity of Shaker
evolutionarily conserved scaffolding protein - located at presynaptic active zones - presynaptic
homeostasis - plays a critical role for the active zone cytomatrix as a substrate for synaptic plasticity
constituent of the cohesin complex, functions in chromosome cohesion, spindle morphology, dynamics of a chromosome passenger protein,
and stability of the cohesin complex
a novel gene product required to limit AP-1 activity to leading edge epidermal cells during embryonic dorsal closure
Lipophorin - bears lipid-linked morphogens on its surface - required for long-range signaling activity of Wingless and Hedgehog
presynaptic scaffolding protein - neuromuscular junction - essential for the integrity of the synaptic active zone scaffold and for exocytotic neurotransmitter release
PNS, maintains microtubule stability/dynamics with the microtubule-associated protein Futsch - splice factor Rtca suppresses Xbp1
via nonconventional mRNA splicing, which in turn reduces ringer expression to inhibit axon
regeneration - lies downstream from and is negatively regulated by the microtubule-associated deacetylase HDAC6
non-coding RNA - dosage compensation - activation of male specific lethal proteins
leucine zipper factor - sleep-promoting factor - supports a subset of gamma-aminobutyric acid (GABA) transmission - GABAergic control of dopaminergic signaling
structural component of base of cilia - organizes rootlets at the base of primary cilia in sensory neurons - essential for
sensory neuron functions, including negative geotaxis, taste, touch response, and hearing - rootlet assembly requires centrioles
novel regulator of cell cycle
centriolar constituent - required for centriolar assembly, centriole replication, flagellum biogenesis, cilium biogenesis and locomotion -
regulates asymmetric cell division
encodes anillin - conserved component of the contractile ring that is essential for cytokinesis - physically interacts
with three conserved cleavage furrow proteins, F-actin, myosin II and septins - required for cellularization
conserved proteins acting downstream of PKB and upstream of TSC to regulate growth - they are induced under hypoxic conditions,
thus establishing a potential cross-talk between growth and oxygen sensing
scaffolding protein - a component of the endoplasm stress granule formed in response to amino acid starvation - follicle cell
differentiation - Clueless together with dGRASP prevents ER stress and therefore maintains
Sec16 stability essential for the functional organization of perinuclear early secretory pathway
neuromuscular junction - regulates synaptic bouton number and maturity - regulates a noncanonical Wnt signaling pathway
in the postsynaptic cell by modulating the internalization of the Wnt receptor Fz2
cytoskeletal cross-linker protein
immunophilin - FK506-binding protein domain and a tetratricopeptide repeat - essential for the normal function of the germline stem cells - a conserved cochaperone that collaborates with Hsp90 during piRNA biogenesis, potentially at the loading step of RNAs into Piwi proteins
novel apoptosis activator - contains an N-terminal inhibitor of apoptosis motif
fascin homolog - crosslinks actin filaments
component of protein degradation complex - regulates centrosome duplication
a plasma membrane transporter - localizes in the dendrites of mushroom body neurons - terminates synaptic
transmission from cholinergic projection neurons through uptake of the released neurotransmitter acetylcholine - enhances
olfactory memory by allowing the neurotransmitter signal from projection neurons to be more persistent
an Ly-6/Neurotoxin family member - a novel potassium channel subunit that regulates levels, localization, and activity of Shaker - regulates sleep
novel protein that is essential for polarized growth of the plasma membrane during cellularization
basement membrane component required for basal lamina maturation and condensation of the ventral nerve cord
centriole duplication - required for recruitment of pericentriolar material to sperm centrioles after fertilization
cytoskeletal protein - structural and docking protein
cytoskeletal protein - structural and docking protein
centriolar constituent - required for the assembly of the centriolar microtubules - a cartwheel protein
that establishes the 9-fold symmetry of the centriole
a scaffolding protein involved in Neurexin/Neuroligin signalling - controls of synaptic active zone number and functionality -
a Protein-phosphatase 1 (PP1) targeting protein
an adaptor linking IKKε to cytoplasmic dynein - regulation of cytoskeleton organization - bristle cell elongation -
central mediator of dendrite pruning in sensory neurons - regulation of oocyte polarity
membrane associated or secreted antagonist of FGF signaling
codes for a regulatory component of the subapical complex of cellular junctions - crucial in the control of epithelial cell polarity
LIM-only protein that is required for integrin-dependent cell adhesion - physically interacts with Integrin-linked kinase
a dicistronic locus encoding two proteins involved in synaptic vesicle recycling
nuclear protein in the Notch pathway
component of cohesin ring complex - regulates meiotic sister chromatid cohesion - important for chromosome
condensation, DNA repair, and gene expression - negative regulator of synaptic vesicle pool size in dopamine neurons
a kinesinlike protein required for spindle formation and cytokinesis - involved in both meiosis and mitosis
beta-transducin family Trp-Asp repeats family - protein degradation
component of the chromosomal passenger complex that regulates chromosome condensation, interaction between kinetochores and microtubules, spindle organization, cytokinesis, and apoptosis
occludin homology domain protein - a Pol II elongation factor capable of stimulating the rate of transcription
a vescular protein that participates in the regulation of neurotransmitter release - interacts with the cytoskeleton to regulate the number
of synaptic vesicles available for release via exocytosis - promotes vesicle reuptake and reserve pool formation upon intense stimulation
target-Snare (t-Snare) protein - one part of the four helix bundle of proteins referred to as SNAPs invoved in synaptic vesicle priming -
required for vesicle docking at the presynapse - a part of the neuroexocytosis machinery
F-BAR-domain containing protein that regulates cellularization, membrane tubulation, Clathrin-mediated and bulk endocytosis, formation
of subsynaptic reticulum and F-actin stability, contributes to coupling the plasma membrane and contractile ring in cytokinesis
essential for integrin function - crosslinks extracellular matrix-linked integrins to the cytoskeleton
codes for short encoded peptides that convert Shavenbaby from a transcriptional repressor to an activator
via the truncation of its N-terminal region - polycistronic message - epidermal differentiation - spatial pattern of trichomes - legs - trachea
microtubule-associated protein - delivery of synaptic proteins - vesicular axonal transport - a target for PAR-1
in dendritic pruning - Dendrite severing - regulation of photoreceptor development and progressive neuronal degeneration
terminal system - follicle cell protein
cytoskeletal protein - along with Tropomyosin regulates muscle contraction - required to maintain nuclear integrity and
apico-basal polarity during early embryogenesis - required for myofibrillogenesis and sarcomere formation in Drosophila flight muscle
β Tubulin56D - ubiquitious component of cytoskeleton
β Tubulin85D - sperm tubulin
β Tubulin60D - microtubular cytoskeleton
gamma Tubulin at 23C - microtubule nucleating factor
microtubule nucleating factor - eggs produced by mutant mothers show an arrest of nuclear divisions
during early embryogenesis and a disruption in the anterior-posterior axis - required for bicoid mRNA localization
multidomain protein - required for development and function of neuromuscular synapses - promotes microtubule formation
Drosophila cofilin - actin-depolymerizing and actin-severing protein - essential for neuronal axon growth
a Kinesin-3 family member that is essential for transporting synaptic vesicle precursors
cytoskeletal motor protein - regulates filopodial dynamics during dorsal closure
coiled-coil protein expressed in sensory neurons and the male germline - localizes to centrioles and basal bodies - required for ciliogenesis
C3HC4 type (RING finger) protein - works downstream of insulin receptor/mTOR pathway to regulate temporal control of neuronal differentiation
a subunit of the retromer complex which is essential for the retrograde transport of numerous transmembrane proteins
from endosomes to the trans-Golgi network - required apical localization of key apical/basal polarity molecules
scaffolding protein - required for accumulation of high levels of Oskar protein, for posterior localization of Oskar in later stages of oogenesis
and for posterior localization of the Vasa protein during pole plasm assembly
Essential septate junction gene encoding a membrane associated guanylate kinase (MAGUK) - required for accumulation of the tracheal
size-control proteins Vermiform and Serpentine in the tracheal lumen
scaffolding protein that acts downstream of DlgS97, in conjunction with its binding partner Metro, to control neuromuscular
junction expansion and proper establishment of synaptic boutons
constituent of the cohesin complex, functions in chromosome cohesion, spindle morphology, dynamics of a chromosome passenger protein,
and stability of the cohesin complex
component of adherens and focal adhesion junctions - regulates cytoskeletal anchoring at the plasma membrane - regulates cell
adhesion - mechanotransduction - triggers the formation of cytoplasmic adhesion complexes - interacts with α-Catenin - recruited
to amniosersoa apical cell membranes during dorsal closure - regulates of cardiac function during aging
nucleolar protein of unknown function - ensures a coordinated nucleolar response to dMyc-induced growth -
required for the growth and differentiation progression activities of the Dpp pathway during eye development
LIN-41 subclade multiple domain protein of unknown function - let-7 micro RNA regulated
cytoskeletal protein - along with Tropomyosin regulates muscle contraction - required to maintain nuclear integrity and
apico-basal polarity during early embryogenesis - required for myofibrillogenesis and sarcomere formation in Drosophila flight muscle
death domain protein - programmed cell death
---

Drosophila genes listed by biochemical function

Home page: The Interactive Fly © 1995, 1996 Thomas B. Brody, Ph.D.


The Interactive Fly resides on the
Society for Developmental Biology's Web server.