SDB would like to thank everyone for a successful 17th International Congress of Developmental Biology/72nd SDB Annual Meeting in Cancun, Mexico. Click here for a report on participants, awardees, and photos from the meeting.
Mark your calendar for the 73rd Annual SDB Meeting to be held in Seattle July 17-21, 2014 at the University of Washington.
---

Dear Colleagues,
New presidents of SDB have often used their initial contribution to this forum to say how wonderful the national meeting was (this year's was no exception) and to thank all of the organizers for the terrific job they did (which they amply deserve this year as well). They then encourage SDB members to attend the next national meeting (University of Washington, Seattle, WA July 17-21, 2014) and their local meetings, and are told of other benefits of SDB membership. Having now done most of that, I would like to write instead about other types of participation.
---
SDB would like to thank all of the candidates who ran in our 2013 Elections held this Spring. Five SDB members began new terms on the SDB Board of Directors immediately following the 72st Annual Meeting in Cancun...
---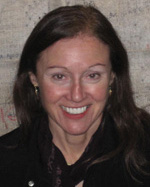 Marianne Bronner was awarded the 2013 Edwin G. Conklin Medal for her distinguished and sustained research in developmental biology and mentoring of the next generation of scientists. Bronner has contributed tremendously to our understanding of the biology of the neural crest ...
---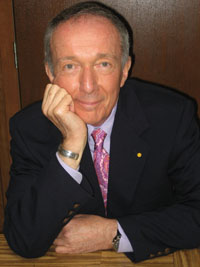 John F. Fallon was awarded the 2013 Developmental Biology-Society for Developmental Biology Lifetime Achievement award for his sustained contributions to the field. Fallon, an emeritus professor at the University of Wisconsin-Madison, has spent most of his scientific career pushing forward the field of limb development ...
---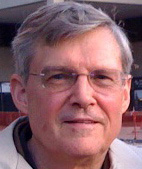 The 2013 Society for Developmental Biology Viktor Hamburger Outstanding Educator Prize was awarded to William B. Wood for his outstanding contributions to developmental biology education. The University of Colorado, Boulder Distinguished Professor Emeritus has long championed improving science education through active learning methods.
---
Congratulations to Alice Accorsi (University of Medena and Reggio Emilia, Italy), Nathan Kenny (Oxford University, UK), Brijesh Kumar (Indian Institute of Technology Kanpur, India), and Ezgi Kunttas-Tatli (Carnegie Mellon University, USA) on receiving SDB-sponsored funding to attend the 2013 Embryology Course at the Marine Biological Laboratory.
---
---
Did you know?
SDB members can apply for non-SDB meeting grants to fund member-organized conferences central to developmental biology. Deadline: December 1, 2013.
SDB members are eligible for travel awards through the FASEB MARC Program.
SDB will provide travel assistance for Latin American investigators to visit a host lab in the US or Canada to learn new techniques or approaches in developmental biology with the SDB Latin American Short Visit Grant. Proposal deadline: December 1, 2013.
---