Mark your calendar for the 73rd Annual SDB Meeting to be held in Seattle July 17-21, 2014 at the University of Washington.
Don't miss the 2014 SDB Regional Meetings schedule below!
---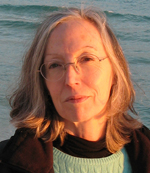 Kathryn V. Anderson of the Sloan-Kettering Institute was selected to receive the 2014 Federation of American Societies for Experimental Biology (FASEB) Excellence in Science Award. This award recognizes the outstanding achievements of women in the biological sciences who have made significant contributions to their scientific discipline.
---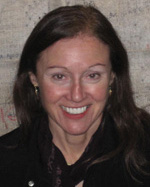 Elsevier Science has announced the appointment of Marianne Bronner as the next Editor-in-Chief of Developmental Biology, the official journal of the Society for Developmental Biology. She will begin her tenure January 1, 2014 succeeding Robb Krumlauf who has been an outstanding steward of the journal for eight years. SDB thanks Krumlauf for his dedication and superb service to the journal, the Society and the community. Bronner is a long-time SDB member, has served on the Board as the West Coast representative and President (2004-2005), and received the 2013 Edwin G. Conklin medal.
---

This innovative, cross disciplinary resource, published in association with the Society for Developmental Biology, will be moving to subscription in 2014. To ensure that your institution and colleagues continue to receive access to this invaluable resource make sure you recommend the title to your librarian. You can do this by completing the librarian recommendation form here.
---
Amidst a partial shutdown of the United States federal government, the national conference of the Society for the Advancement of Chicanos and Native Americans in Science (SACNAS) was held in San Antonio, Texas, October 3-6, 2013.
---
Eleven undergraduate students recently completed their first summer of research with the Society for Developmental Biology's Choose Development! program.
---
Nominations for the 2014 SDB Awards are now being accepted.
Deadline for receipt of all nominations: December 15, 2013.
---
We invite submission of proposals for Satellite Symposia for the SDB 2014 Annual Meeting See guidelines here.
Deadline for receipt of all proposals: December 15, 2013.
---
---
Did you know?
---