Life Science Teaching Resource Community—New Name, New Editors
By Randy S. Daughters, LifeSciTRC Editor
The Society for Developmental Biology is committed to fostering access to high quality educational and teaching resources that are easily accessible to the developmental biology community and beyond. SDB partners with several other biology societies for the development of comprehensive, searchable, annotated archives of peer-reviewed teaching and learning resources that are freely available to the community.
New LifeSciTRC Website for SDB Community
The online educational resource archive formerly known as Collaborative Digital Library of Life Sciences, to which SDB's LEADER (Library of Education And Developmental biology Resources) is a partner is now Life Science Teaching Resource Community (LifeSciTRC). LifeSciTRC was originally initiated in 1997 as a project of the American Physiological Society (APS) Education Committee for the purpose of cataloging materials produced/published by its members and partner organizations to encourage educators to share teaching materials they developed. The LifeSciTRC SDB editor coordinates the review and archiving of submitted learning resources to the LifeSciTRC online community for use by life science educators at all levels. In the past year, more than 5000 resources and 6000 collections have been downloaded. The majority of community and educational resources found on this site are free and open to educators worldwide. SDB brings together educators and researchers pioneering the exploding fields of developmental biology, developmental genetics, evolution and development, embryonic stem cell biology, genomics and human disease including birth defects and cancer. Resources range from individual figures and videos, to problem sets, laboratory exercises and lectures. To search the entire collection of 33-society-curated learning materials, go to http://www.biosciednet.org/portal/. To search for SDB items only go to: http://www.lifescitrc.org/search.cfm?p=SDB.
Resources are peer reviewed by at least two experts in the field of developmental biology or related subjects. Most reviewers are members of the Society for Developmental Biology or another international developmental biology society. SDB accepts teaching and learning resources that focus on developmental biology and related topics (embryology, stem cell biology, evolution, evo-devo, eco-devo, etc.). Resources may be submitted for any learning level (K-12, Undergraduate, Graduate and Professional, Continuing Education, General Public). Acceptance of submitted resources leads to a peer-reviewed, online education publication for your CV and helps other educators benefit from your experience and effort. For more information about submitting an object to the SDB portion of the LifeSciTRC or to become a reviewer, please contact Randy Daughters, SDB Archive Editor, at daugh005@umn.edu, or Jason Meyers, SDB Deputy Archive Editor, at jmeyers@colgate.edu.
New LifeSciTRC Editor and Deputy Editor for SDB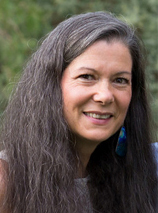 Diana Darnell
After 10 years of foundational service and leadership Diana Darnell (University of Arizona) is stepping down as the editor/curator of LifeSciTRC. Diana has dedicated countless hours to the SDB community and was instrumental to the development of educational resources since its inception as LEADER (Library of Education And Developmental biology Resources). Diana will be continuing her multitude of other leadership roles in education within the community and in her official capacity as SDB Professional Development and Education Committee Chair. On behalf of the SDB Board of Directors and the entire community we would like to say, THANK YOU Diana!
Taking over the reins as the new LifeSciTRC Archive Editor for SDB is me--Randy Daughters (University of Wisconsin-Stout). I have been an active reviewer and contributor to the LifeSciTRC archive since 2010 and am committed to continuing the mission as well as furthering its utilization and impact within the SDB community and beyond. Joining me in this effort will be the new Deputy Archive Editor Jason Meyers. Jason is an Associate Professor at Colgate University and has also been a long-time contributor and reviewer for the archive.
Both Jason and I look forward to working with the SDB community to provide a dynamic resource to meet the educational needs in developmental biology. The LifeSciTRC archive is a resource for the community and by the community. We invite you to explore the collection, consider what resources you could contribute, and what types of resources you would like to see in the future. IF YOU SEE SOMETHING, SAY SOMETHING! If you have developed a great teaching resource (animation, movie, demo, clicker question set, syllabus, activity, lab, etc.), contact me or Jason about getting it published in the LifeSciTRC. If you see a great image during a seminar or at a meeting that you would like to use in your teaching, contact Marsha Lucas (mlucas@sdbonline.org) regarding SDB Collaborative Resources (SDB CoRe), the SDB collection of research images for learning and teaching. Your use of the archive, submissions, and feedback will help us make this a better resource for science education at all levels.