The 71st Annual SDB Meeting will be held July 19-23, 2012 in Montreal, Canada. The abstract submission deadline is March 26 and the early meeting registration deadline is May 28. Latin American-Caribbean Student and Faculty Scholarship applications are due March 26. Student, postdoc, and teaching faculty travel award applications are due April 16.

---
The SDB Board of Directors selected the following recipients for the 2012 SDB Awards. The presentations will take place at the Awards Lectures session at the 71st Annual SDB Meeting in Montreal, Sunday, July 22, 2012.
Edwin G. Conklin Medal: Cliff Tabin, Harvard University
Developmental Biology-SDB Lifetime Achievement Award: Antonio Garcia-Bellido, Universidad Autónoma de Madrid
Viktor Hamburger Outstanding Educator Prize: BioEYES, Co-Directors- Steven Farber and Jamie Shuda, Carnegie Institution for Science and University of Pennsylvania
---
This Spring six SDB regional meetings will be held throughout the US and Canada. Regional meetings are an excellent opportunity for students and postdocs to present their research and give short talks. See upcoming events below for meeting dates and locations.
---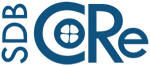 SDB Collaborative Resources (CoRe), our new online community for learning about developmental biology has launched.
---
It is with great pleasure that we announce the launch of SDB's latest publishing initiative, WIREs Developmental Biology, an innovative online reference resource composed of invited peer-reviewed articles, broadly covering developmental biology at all levels...
---

The Society for Developmental Biology will once again be participating in the USA Science & Engineering Festival Expo to be held April 28 - April 29 in Washington, DC with a special sneak peak event on Friday, April 27.
---
SDB's official journal Developmental Biology is conducting its annual Cover Competition for students and postdocs. Send your best experimental photo or illustration for a chance to win a personal online subscription to the journal and the admiration of your peers! Students and postdocs must be members in good standing. Check here for details. Deadline is May 1, 2012.
---
SDB is now accepting nominations for President-elect, Secretary, and Representatives for Canada and Southeast regions. Go here for nomination details. Deadline is March 15, 2012.
---
---
Did you know?
SDB members can apply for non-SDB meeting grants to fund member-organized conferences central to developmental biology. Deadline: May 31.
SDB members are eligible for travel awards through the FASEB MARC Program.
SDB will provide travel assistance for Latin American investigators to visit a host lab in the US or Canada to learn new techniques or approaches in developmental biology with the SDB Latin American Short Visit Grant. Proposal deadline: May 31 or December 1, 2012.
---