In Memoriam: Lilyan C. Saunders, 1920-2011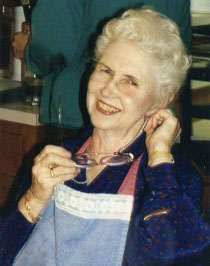 Lilyan (Lil) C. Saunders, the first SDB Business Manager (1967-1970) and wife of John W. Saunders (SDB President 1967-1968), passed away April 24, 2011 after a long illness at the age of 91. Lil was born in Aulander, North Carolina to a family that valued education. She received her B.S. and M.S. degrees in Biology at the University of Oklahoma. Among the histology students she taught as a graduate student was John, her future husband with whom she had five children.
Lil taught at Mount Mary College in Milwaukee, Wisconsin, the Philadelphia College of Pharmacy and Science, the University of Pennsylvania, and for 15 years at Russell Sage College in New York. During her summers, she also assisted John in his research at the Mount Desert Island Biological Laboratory in Maine and at the Marine Biological Laboratory in Woods Hole, Massachusetts.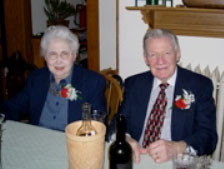 Lil and John Saunders
After retirement, Lil remained active with the Children's School of Science in Woods Hole, serving as Science Chair, President and member of the Board of Directors. She was also active in many other local organizations, including Associates of the MBL.
Lil is survived by her beloved husband, four children, seven grandchildren and five great-grandchildren. Donations may be made in Lil Saunders' name to any of the following organizations:
Marine Biological Laboratory, 7 Water St., Woods Hole, MA 02543
Children's School of Science, PO Box 522, Woods Hole, MA 02543
Association to Preserve Cape Cod, PO Box 398, Barnstable, MA 02630