SDB would like to thank everyone for a successful 70th SDB Annual Meeting in Chicago. Click here for a report on participants, awardees, and photos from the meeting.
Mark your calendar for the 71st annual SDB meeting to be held July 19-23, 2012 in Montreal, Canada!
---
At the 2011 SDB Annual Meeting in Chicago, four awards were presented to influential scientists in the field of developmental biology. They each shared with us their personal philosophies towards science and science education.
---
The SDB Board of Directors met July 25, 2011 following the annual meeting in Chicago.
---
SDB Collaborative Resources, our new online community for learning about developmental biology is now open for submissions.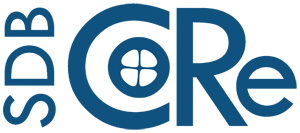 ---
SDB and the Latin American Society for Developmental Biology are once again organizing a satellite short course of the 6th International Meeting of LASDB--A Systems Biology Approach to Understanding Mechanisms of Organismal Evolution--in Montevideo, Uruguay, April 16-25, 2012. Learn more about the course and applicant eligibility here. Application deadline: December 15.
---
Nominations for the 2012 SDB Awards are now being accepted.
Deadline for receipt of all nominations: December 5, 2011.
---
We invite submission of proposals for Satellite Symposia for the SDB 2012 Annual Meeting to be held July 19-23 in Montreal Canada. See guidelines here.
Deadline for receipt of all proposals: December 20, 2011.
---
---
Did you know?
---