SDB Collaborative Resources Open for Submissions
By Marsha E. Lucas
SDB Collaborative Resources (CoRe), our new online community for learning about developmental biology is now open for submissions. The goal of CoRe is to provide short, authoritative, image-driven explanations of basic concepts in developmental biology.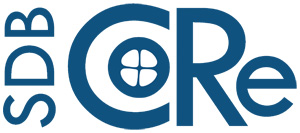 During this Phase I launch of CoRe, current SDB members are invited to submit images, movies, diagrams, and brief explanations of developmental biology concepts. All submissions will be peer-reviewed for accuracy and clarity, and may be given a DOI for referencing. Learn more about the submission process here. SDB members should have received an email from SDB CoRe with the subject line: CoRe Member Registration - Change Password. Members should create a password and log on to My CoRe with their email address in order to submit.
At this time, there are no objects available for viewing. With membership support, i.e., your submissions, Phase II of CoRe will launch in December, 2011 with both browsable and searchable content. The site will also be promoted among other educators to provide accurate information with beautiful images about developmental biology. We look forward to your contributions to this great community resource! Visit http://www.sdbcore.org.
Any questions or comments? Contact SDB CoRe administrator at info@sdbcore.org.